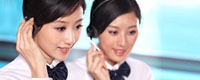 Name: Victory
Tel: 0595-22451955
E-mail: info@gudaparts.com
Add: Shudou Industrial Area, Changtai, Licheng District, Quanzhou City, Fujian Province, China

A Center Bolt Or Leaf Spring Center Pin Is A Critical Part Of A Leaf Spring.
The Center Bolt Keeps The Leaf Spring In Place So When The U Bolts Are Properly Torqued The Leaf Spring Center Bolt Will Stay Fastened To The Axle Seat.
Using The Correct Diameter Leaf Spring Center Bolts (Leaf Spring Center Pin) Is An Important Part Of Your Leaf Spring Install.