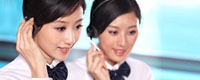 Name: Victory
Tel: 0595-22451955
E-mail: info@gudaparts.com
Add: Shudou Industrial Area, Changtai, Licheng District, Quanzhou City, Fujian Province, China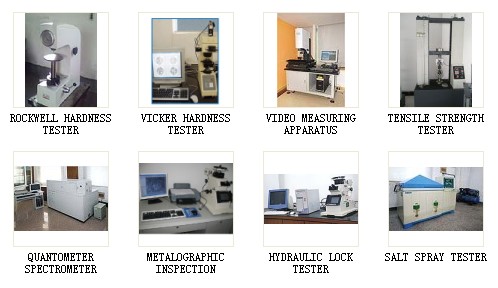 Proven expertise around the globe
The wide range of tests include:
* Tensile and proof load testing
* Drive and torsional strength testing
* Hardness measurement
* Measurement of coating thickness
* Environment simulation test (corrosion test)
* Chemical analysis
* Pull-out tests on assembled fastening elements
* Vibration test to assess securing elements
* Dynamic measurements of thread forming torque, stripping torque and breaking torque
* Determination of the optimum tightening torque
* Measurement of the resulting preload
* Relaxation measurements on fastened joints
* Friction coefficient tests

High quality starts with selecting the correct raw material. This influences most production steps, especially those that add strength to the product, such as heat treatment, which creates the basis for the correct mechanical properties when the parts are manufactured.
That is why we carefully select the material for our products to ensure that it is strong enough for its application.
There are many methods and technologies for producing. For example, cold forming, hot forging, machining of cold drawn bars, zinc die casting and injection molding. Each of these methods has its own unique advantages and applications.
No matter which production method is selected, it involves a series of production steps that have a significant impact on the quality and performance of each parts.
We have strict manufacturing selection criteria and in-process control.
In-process control is the most efficient way to ensure that product quality is in accordance with the requirements. Every production step is monitored throughout the production process and deviations are identified and corrected almost instantly. The result is less risk, higher quality and timely delivery.
Heat treatment is one of the critical processes in making a fastener. It is a process where the physical properties of a material are changed by heating and cooling.
Metallic materials consist of crystals. Heating and cooling can manipulate the properties of the crystals and the overall mechanical behavior of the fastener. For many products, heat treatment is the only way to obtain the required mechanical properties.
Another important aspect concerning safety in fastener applications is corrosion protection, which means preventing fastener failures due to corrosion over the useful life of fastened products. Protection against corrosion can be achieved through several ways, such as a good protective design, surface coatings, or selecting a corrosion resistant material. While there are many different approaches to corrosion prevention, choosing the optimum protection requires special expertise.
Our team of experts comprises product, process and assembly specialists. They are highly trained in fastener production process. Most importantly they understand what every process means to your fastening application and quality requirements.
Our aim invariably is to identify the most efficient and highest-quality fastening solutions. These can be standard products or special new parts developed together with you in order to optimize production and the end product. Such comprehensive support leads to your success in the market.